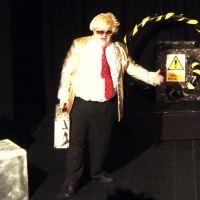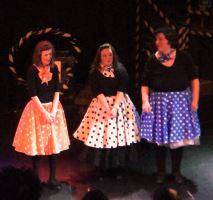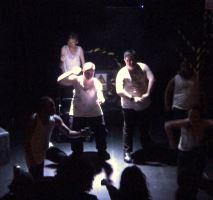 Paradise Mine
28th March 2016
In March 2016, the Electric Beans performed their latest show to four sell-out performances at the New Wimbledon Studio theatre.

'Paradise Mine' follows the story of Alan, an out-of-work miner who goes in search of a better life for him and his family.

Paradise Mine promises its workers fortune, happiness and great career prospects.

But what sacrifices need to be made in order to find Paradise?

The play was written by the group, and took two years to develop.

Each member helped to write the play and bring their character to life by improvising each of the scenes.
Here's a short video of some highlights from the show:
If you would like to order a DVD of the full show, contact the office on 020 8944 0024, or email us at info@bakedbeancompany.com