Baked Bean Create
Baked Bean Create is specifically suited to those with higher care needs and who are looking to develop their life skills a little further.

We focus this through creative mediums such as arts & crafts and other activities.

If you love being creative in a relaxed, friendly environment then BB Create is the group for you. Get involved...
Days: Monday, Tuesday, Thursday and Friday
Location: Wilditch Centre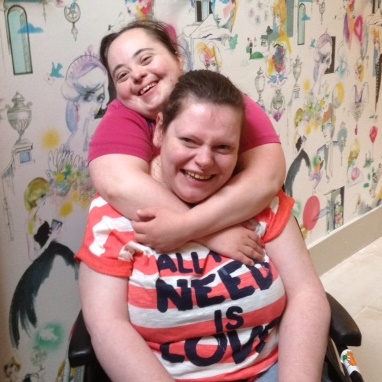 Beans.Comm
Beans.Comm is an interactive and sensory group for people with little or no verbal communication.

We use a variety of methods, from musical instruments to iPads, to help you communicate, and fun games to help you socialise, build confidence and express yourself!

Get involved...
Days: Tuesday and Thursday
Location: Wilditch Centre
Cookery
Do you like eating good, tasty food, and want to learn how to make it? Or do you simply like cooking and want to do it more? Then our Cooking class is the place to be!

We cook a nice, healthy meal every week, starting with the basic ingredients, and we give everyone the chance to help get it from the chopping board to your plate. If you would like to cook with us, come along and Get involved...
Days: Wednesday
Location: George Shearing